Productcolor:
white/ pale blue/ orange
Productinfos: Made of recycled kikoy fabric
Warm inner layer
100% Made in Kenya
Slippers Kikoy White
Probably the most popular slippers in Kenya are now also available at Kipepeo-Clothing! Kitu Kali ("Hot Stuff" in Swahili) produce handcrafted shoes for adults and children from recycled Kitenge fabrics in small batches in Nairobi, Kenya. No pair is exactly the same, every shoe is a little unique! You can find out more about Kitu Kali here.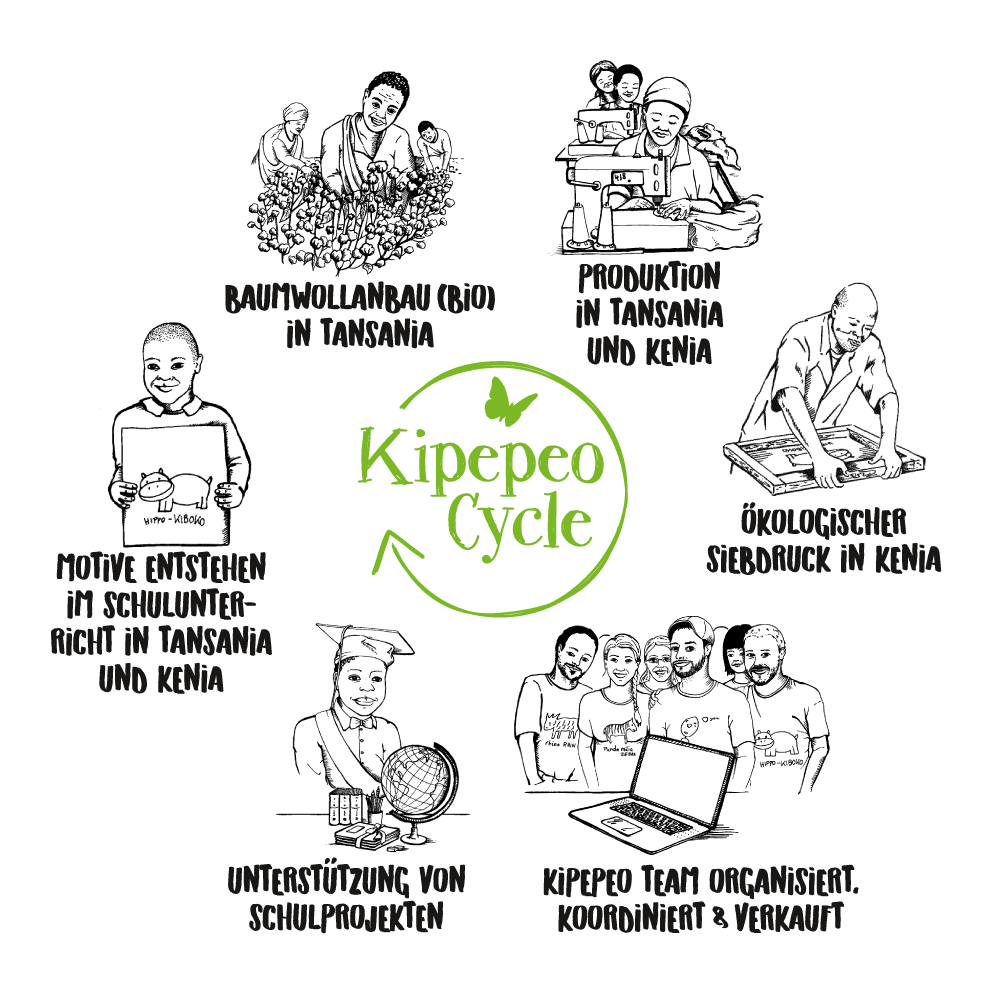 The manufacturing of all Kipepeo products, starting from the cultivation of organic cotton to the finished garment, takes place locally in Tanzania and Kenya.
This creates a holistic cycle based on fundamental principles of fairness, transparency and sustainability and, through an economic approach, supports social projects in East Africa.