Productinfos: Material: 180 GSM single jersey
100% cotton (organic) from Tanzania
Handmade and printed in Kenya

NYANI Men Shirt White
Did you know that our Kipepeo shirts are sustainable on several levels? For example this shirt, which you are currently considering adding to your shopping cart: The design that looks so funny from your breast pocket was created on a normal school day in a natural history class in East Africa. This is only possible because the proceeds from this shirt go back to the schools and finance the construction of new school buildings, the purchase of new school materials or school fees. All of our products are manufactured and printed by family businesses in Tanzania and Kenya. The production thus guarantees fair wages and secure jobs. Of course, the organic cotton from which this shirt was made also comes from Tanzania and was cultivated and harvested by hand by our partner cooperative in small-scale rain-fed farming. A shirt that is not just charity, but has grown from independent economic pillars. Is even better to wear right away, right?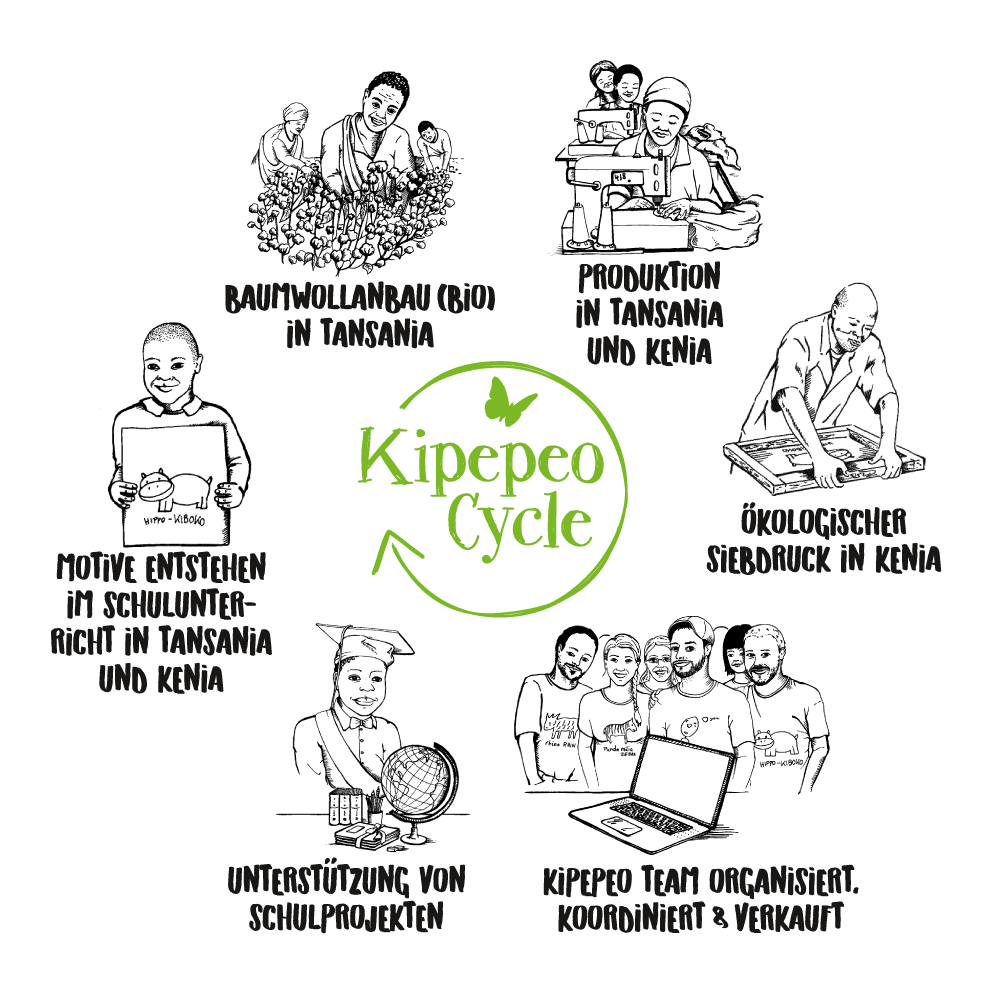 The manufacturing of all Kipepeo products, starting from the cultivation of organic cotton to the finished garment, takes place locally in Tanzania and Kenya.
This creates a holistic cycle based on fundamental principles of fairness, transparency and sustainability and, through an economic approach, supports social projects in East Africa.