Productcolor:
Yelllow (Mpmbasa Cement)
Productinfos: Roll top backpack
Size: open 54cm x 40cm x 15cm
Made from old cement sacks in a social project in Kenya
Water-repellent and washable at 30°
Robust canvas inner lining
Backpack Big
Rolltop backpack made from old cement sacks in a social project in Kenya. This durable, water-repellent backpack was handcrafted by NYUZI Blackwhite - each backpack is unique!
On the "Made By" label you can see which seamstress made the backpack for you! By manufacturing these unique products, NYUZI Blackwhite now offers 7 secure jobs for seamstresses who have been trained as seamstresses at the Karai Vocational Center vocational school. The inner lining is made of robust cotton canvas and the backpack can therefore be washed at 30 degrees. You can find more information about this truly groundbreaking project by NYUZI Blackwhite on their homepage.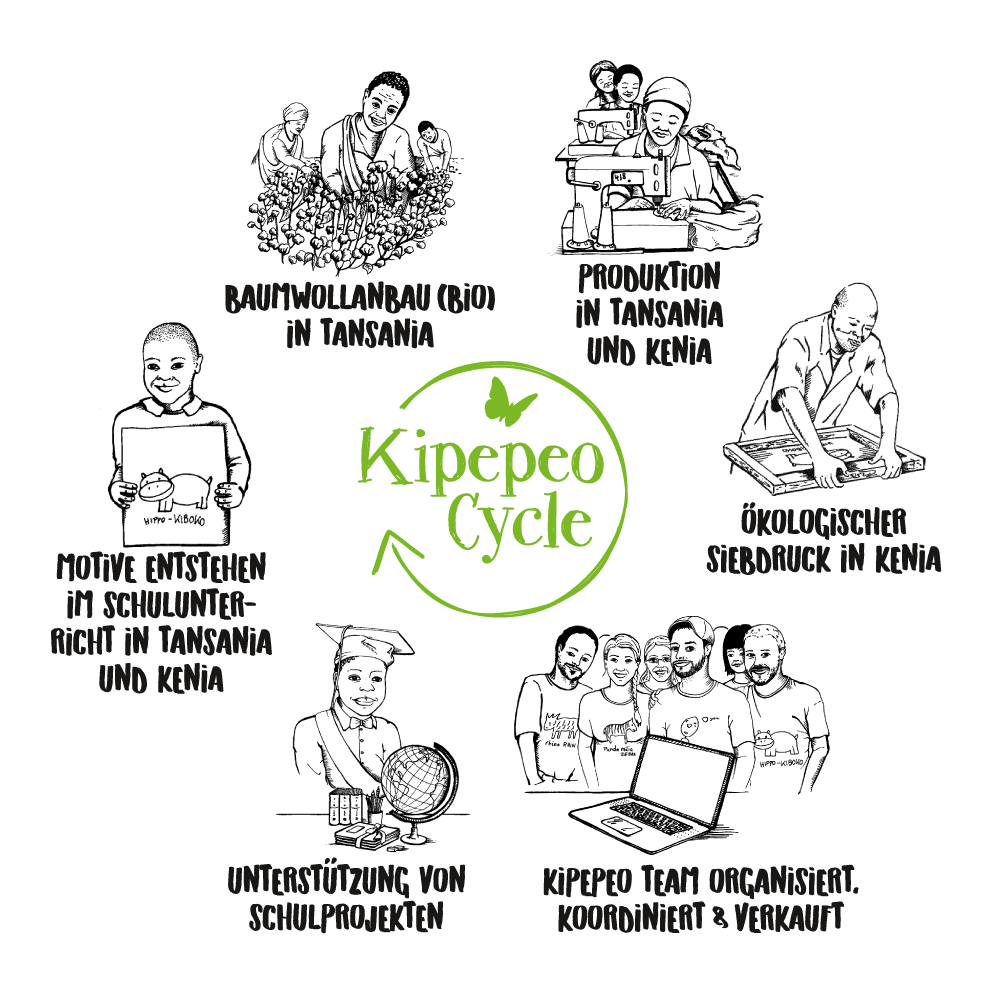 The manufacturing of all Kipepeo products, starting from the cultivation of organic cotton to the finished garment, takes place locally in Tanzania and Kenya.
This creates a holistic cycle based on fundamental principles of fairness, transparency and sustainability and, through an economic approach, supports social projects in East Africa.