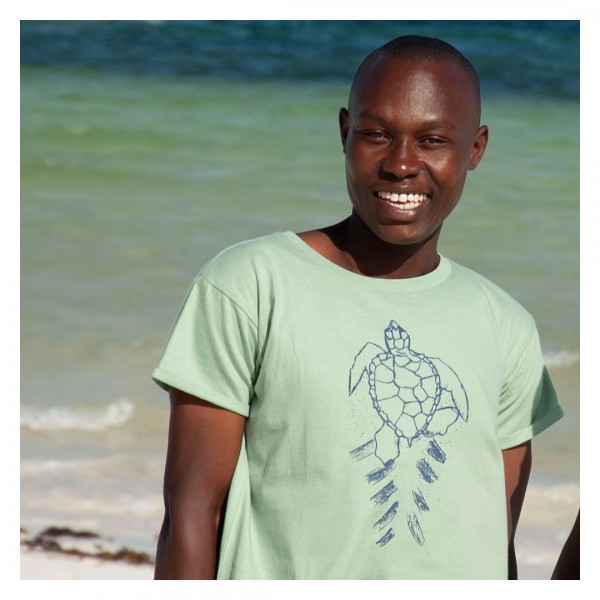 SERENGETI Men Shirt Black
Productinfos: Material: 180 GSM single jersey
100% cotton (organic) from Tanzania
Handmade and printed in Kenya

SERENGETI Men Shirt Black
Now is the end of a closet full of nothing to wear. Because a shirt from Kipepeo not only has a unique design, it also has a special story to tell. The motifs on our shirts are created during everyday school life in our partner schools in Tanzania and Kenya. The drawings that the pupils create during class find their way onto our Kipepeo shirts using ecological screen printing and finally into your shopping cart. All our products are manufactured from 100% organic cotton by family businesses in Tanzania and Kenya. The production thus guarantees fair wages, secure jobs and the sales proceeds support our school projects on site. No matter which of our shirts you choose - sustainability suits you in any case!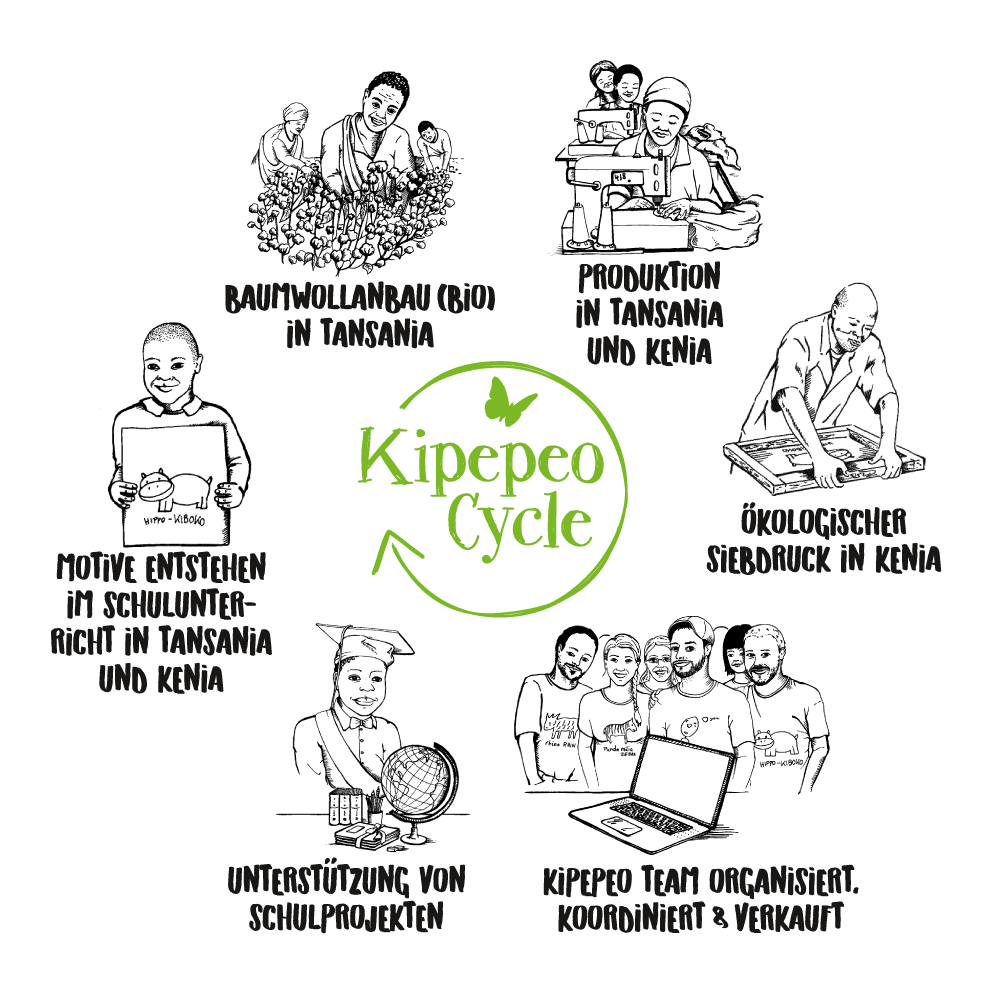 The manufacturing of all Kipepeo products, starting from the cultivation of organic cotton to the finished garment, takes place locally in Tanzania and Kenya.
This creates a holistic cycle based on fundamental principles of fairness, transparency and sustainability and, through an economic approach, supports social projects in East Africa.