Productcolor:
Marsala (Red/Brown)
Productinfos: Material: 180 GSM single jersey
100% cotton (organic) from Tanzania
Handmade and printed in Kenya

TWIGA Kids Shirt Marsala
Because the little ones present their clothes with the greatest challenge. Whether on two nimble legs or all fours: products for children and babies not only have to be beautiful, but also robust and comfortable. Our Kipepeo children's and baby clothing does both. This shirt with a large chest motif tells stories from everyday school life in Tanzania and Kenya, because there the motif was created as a small drawing in a schoolchild's exercise book during class.
Of course, organic cotton from local farmers was used for the production of the thick cotton fabric, and the shirt is also made and printed on family businesses in Tanzania and Kenya.
Thus, this shirt not only masters the challenges of the little ones in their everyday life but also our requirements for the fair and sustainable production of children's clothing at all levels with flying colors!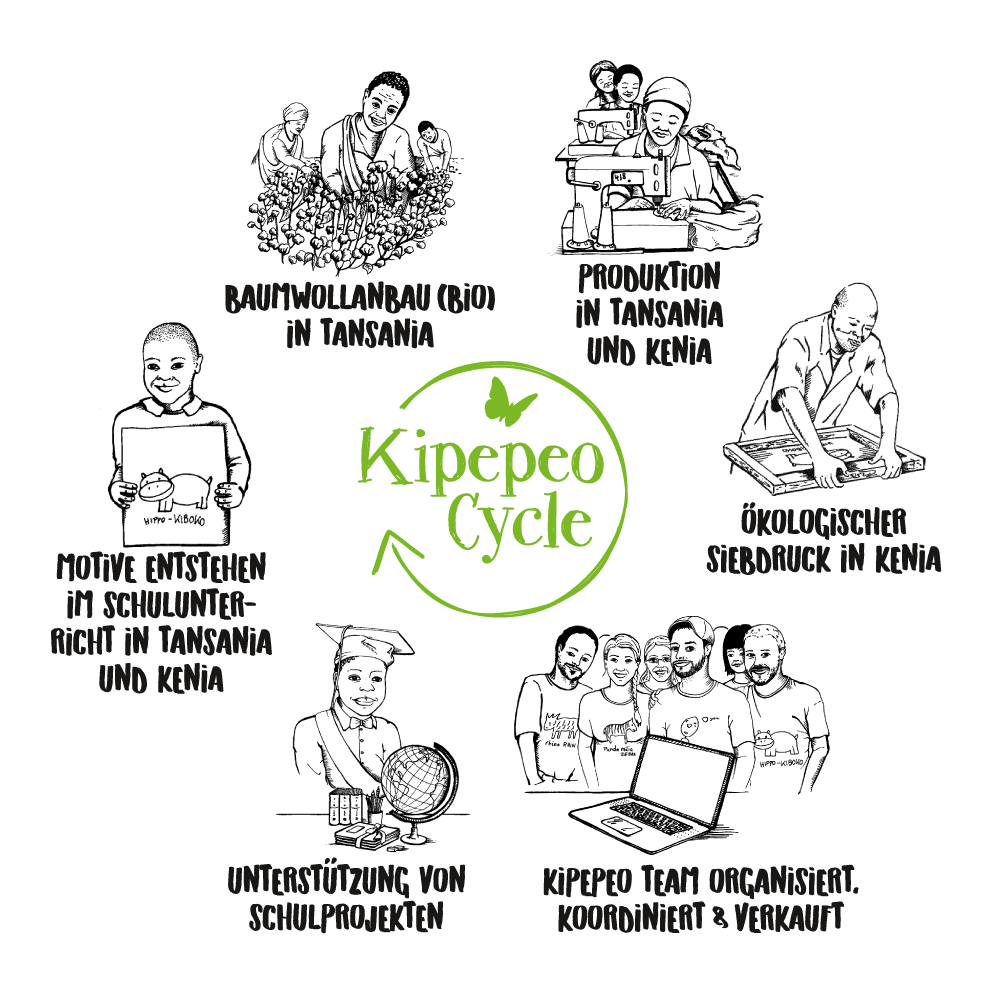 The manufacturing of all Kipepeo products, starting from the cultivation of organic cotton to the finished garment, takes place locally in Tanzania and Kenya.
This creates a holistic cycle based on fundamental principles of fairness, transparency and sustainability and, through an economic approach, supports social projects in East Africa.