Productinfos: Material: 180 GSM single jersey
100% cotton (organic) from Tanzania
Handmade and printed in Kenya

NYANI POCKET Kids Shirt
A little animal lives in the small breast pocket of this shirt and waves happily out. But why does it do that and where does it actually come from?
It originates from East Africa. From Tanzania and Kenya to be precise. Because here, at one of our partner schools that are supported by the sale of this shirt, this drawing was made during regular school lessons. The drawing was then printed using ecological screen printing on this shirt, which was also made by local family businesses from 100% organic cotton in Tanzania and Kenya. The little animal in the breast pocket knows where this special shirt is coming from. And that it does a lot of good. And that's really a reason to be happy!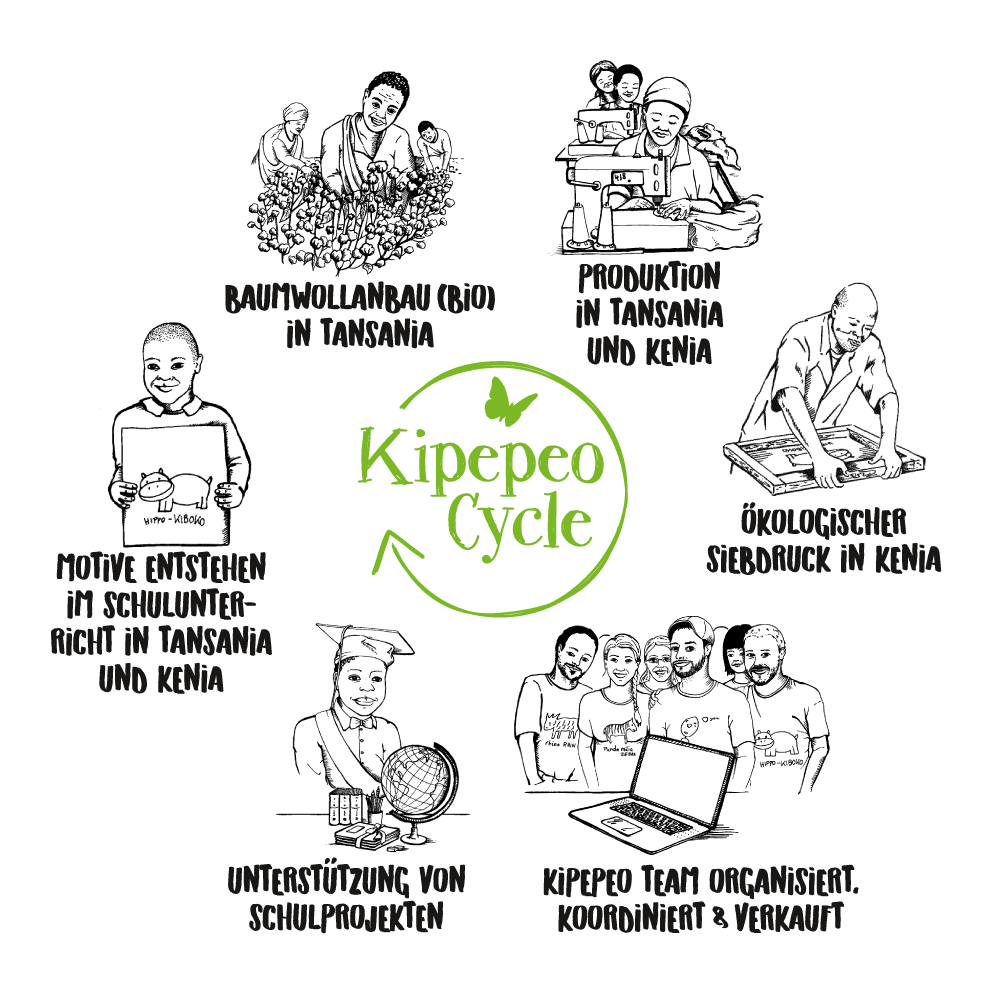 The manufacturing of all Kipepeo products, starting from the cultivation of organic cotton to the finished garment, takes place locally in Tanzania and Kenya.
This creates a holistic cycle based on fundamental principles of fairness, transparency and sustainability and, through an economic approach, supports social projects in East Africa.