WANYAMA Babybody Charcoal
Productinfos: Material: 220 GSM Rib Jersey
100% cotton (organic) from Tanzania
Handmade and printed in Kenya

WANYAMA Babybody Charcoal
Darf es ein bisschen mehr sein? Ja, unbedingt! Für alle Eltern und Kinder, die von unseren Designs einfach nicht genug bekommen, schicken wir dieses Design ins Rennen: ein Shirt, komplett gehüllt in die einzigartigen Zeichnungen der SchülerInnen aus Tansania und Kenia. An unseren Partnerprojekten entstehen diese Zeichnungen nämlich als Teil des Naturkundeunterrichts. Während die Kinder in der Schule lernen und malen, werden nicht weit entfernt in lokalen Familienunternehmen unsere Shirts hergestellt und per ökologischem Siebdruck veredelt. Und so von Familie zu Familie – da weiß man, worauf es ankommt. Man muss zusammenhalten und sich gegenseitig unterstützen. Deshalb werden durch die Verkaufserlöse dieses besonderen Shirts zum einen die Schulen unterstützt, an denen die Zeichnungen entstanden sind, und zum anderen sichere Arbeitsplätze bei unseren Partnerbetrieben garantiert. Kipepeo, eine echte Familienbande eben.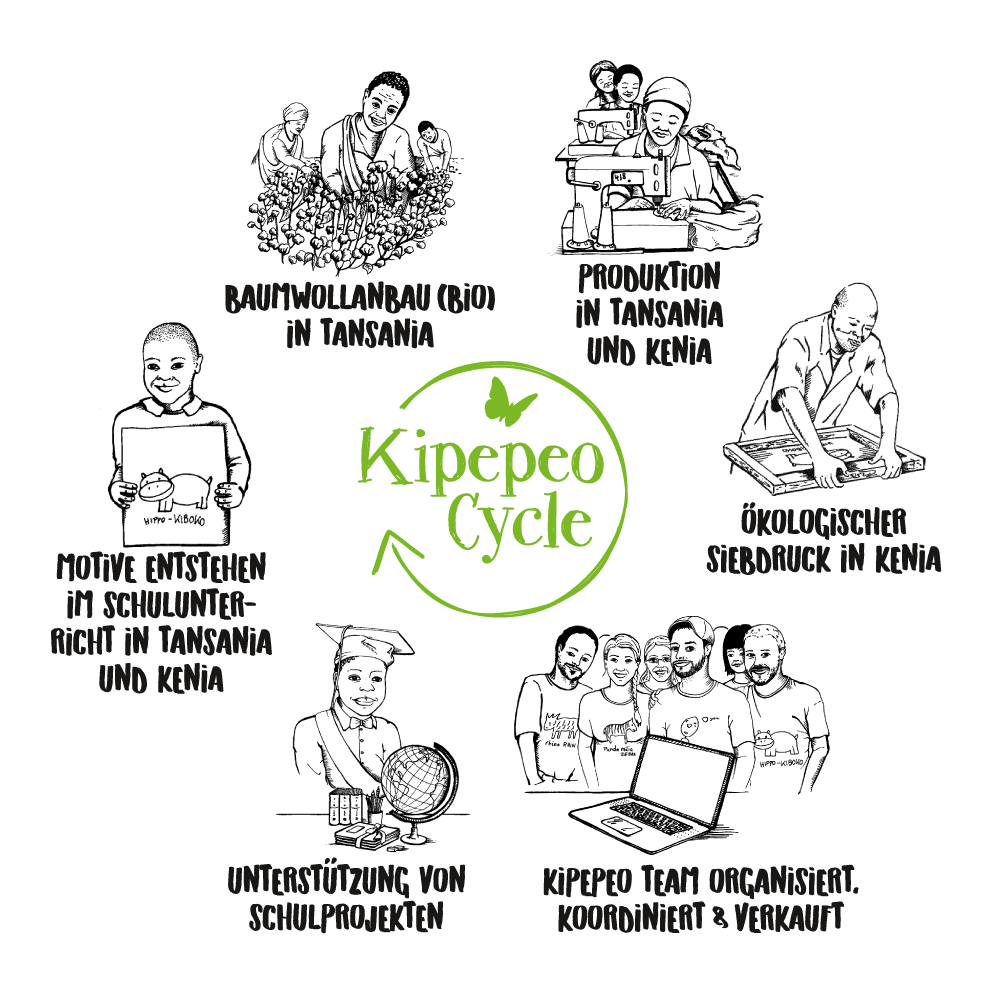 The manufacturing of all Kipepeo products, starting from the cultivation of organic cotton to the finished garment, takes place locally in Tanzania and Kenya.
This creates a holistic cycle based on fundamental principles of fairness, transparency and sustainability and, through an economic approach, supports social projects in East Africa.