Productcolor:
Purple/Pink/Yellow
Productinfos: Havaianas style flip flops with thick rubber soles
Crafted by Kitu-Kali in Kibera
Each pair is handcrafted.

Flip-flops Purple Tribal
The first flip flops made in Kenya printed with vibrant traditional Kitenge designs! These high-quality shoes in the "Havaianas style" were handcrafted by the "Kitu-Kali" (Swahili= Hot Stuff) team in Kibera, one of the largest slums in Nairobi, and are the perfect companion for the summer.
Each pair is cut, printed and glued by hand. You can find out more about the special work of Kitu Kali in this video.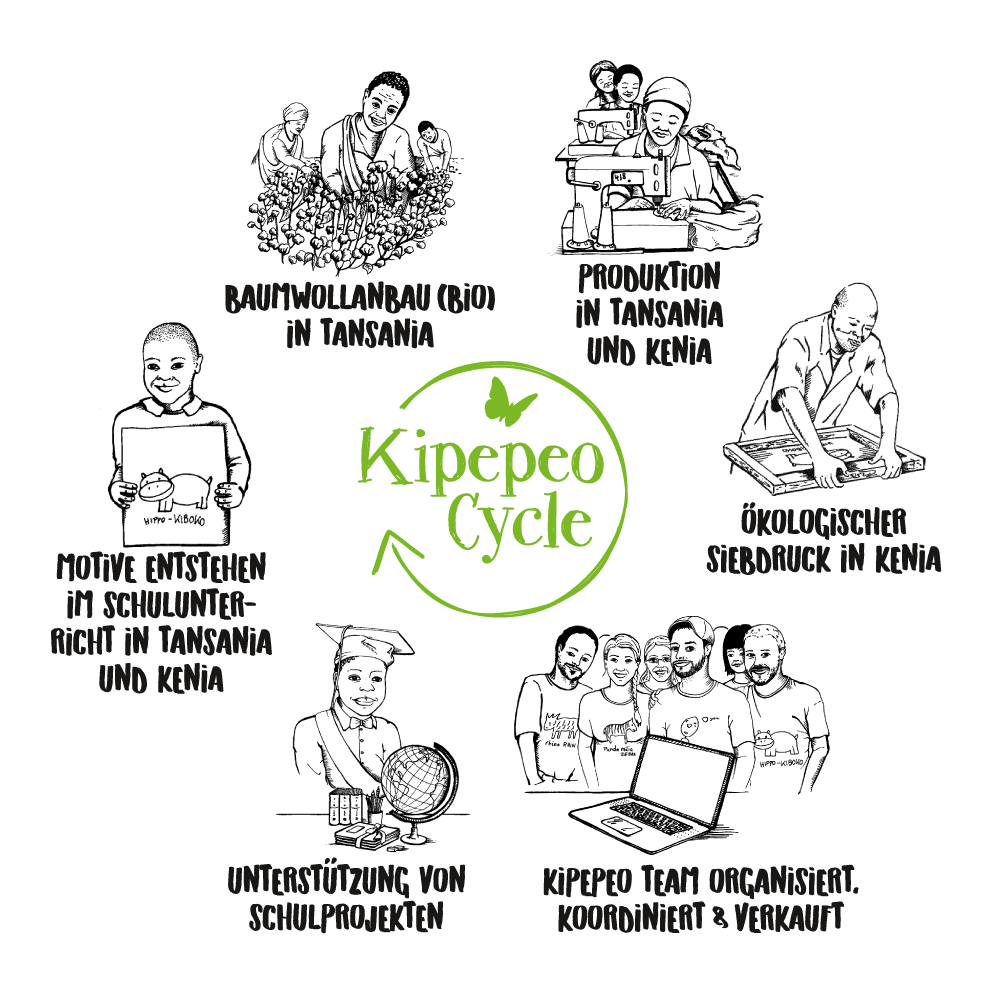 The manufacturing of all Kipepeo products, starting from the cultivation of organic cotton to the finished garment, takes place locally in Tanzania and Kenya.
This creates a holistic cycle based on fundamental principles of fairness, transparency and sustainability and, through an economic approach, supports social projects in East Africa.