Organic Chocolate 43% Milk Fleur De Sel (80g) made by Fairafric
Productinfos: Content: 80 grams (€3.75 * / 100 grams)

Ingredients: raw cane sugar*, cocoa butter*, skimmed milk powder* 25%, cocoa mass*, fleur de sel 0.75%. Cocoa: 43% minimum in the chocolate portion.

*From controlled organic cultivation. May contain traces of peanuts and nuts.
This product is currently not available.
Organic Chocolate 43% Milk Fleur De Sel (80g) made by Fairafric
Fairafric chocolate is not only incredibly delicious, it is also value added and manufactured in Ghana, from the cultivation of the cocoa beans to the finished, packaged chocolate. Through direct trade without intermediaries and its own production facility, Fairafric enables small farmers in their countries of origin to increase their income by > 300% compared to conventional cocoa. You can find out more interesting information about the production of chocolate on the Fairafric website.
Without palm oil | certified organic quality | Store cool and dry.

Shelf life chocolate with milk: 18 months from production.

Milk chocolate:
EU/non-EU agriculture
EU/non-EU agriculture
Agriculture UE/non UE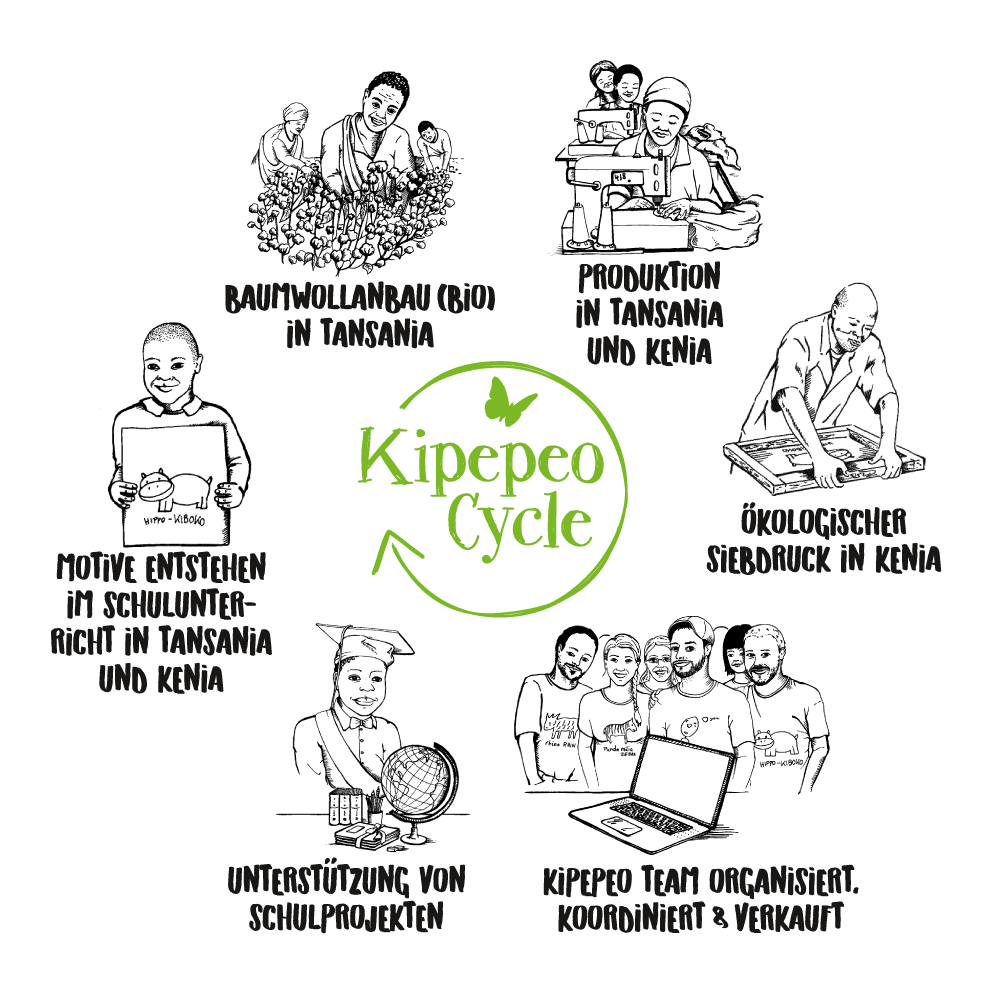 The manufacturing of all Kipepeo products, starting from the cultivation of organic cotton to the finished garment, takes place locally in Tanzania and Kenya.
This creates a holistic cycle based on fundamental principles of fairness, transparency and sustainability and, through an economic approach, supports social projects in East Africa.