Productcolor:
Yellow/ White
Productinfos: Dimensions
Height 33 cm
Diameter 33 cm
This product is currently not available.
Upcycling stool
- Stool made from old cement sack
- Seat made of leather pieces from productions
- a unique one-of-a-kind that recycles your plastic waste
- is filled with your own cleaned soft plastic waste
- an inner and an outer shell
- The outer cover has a zipper to close
- Inner cover has a drawstring with cotton cord to pull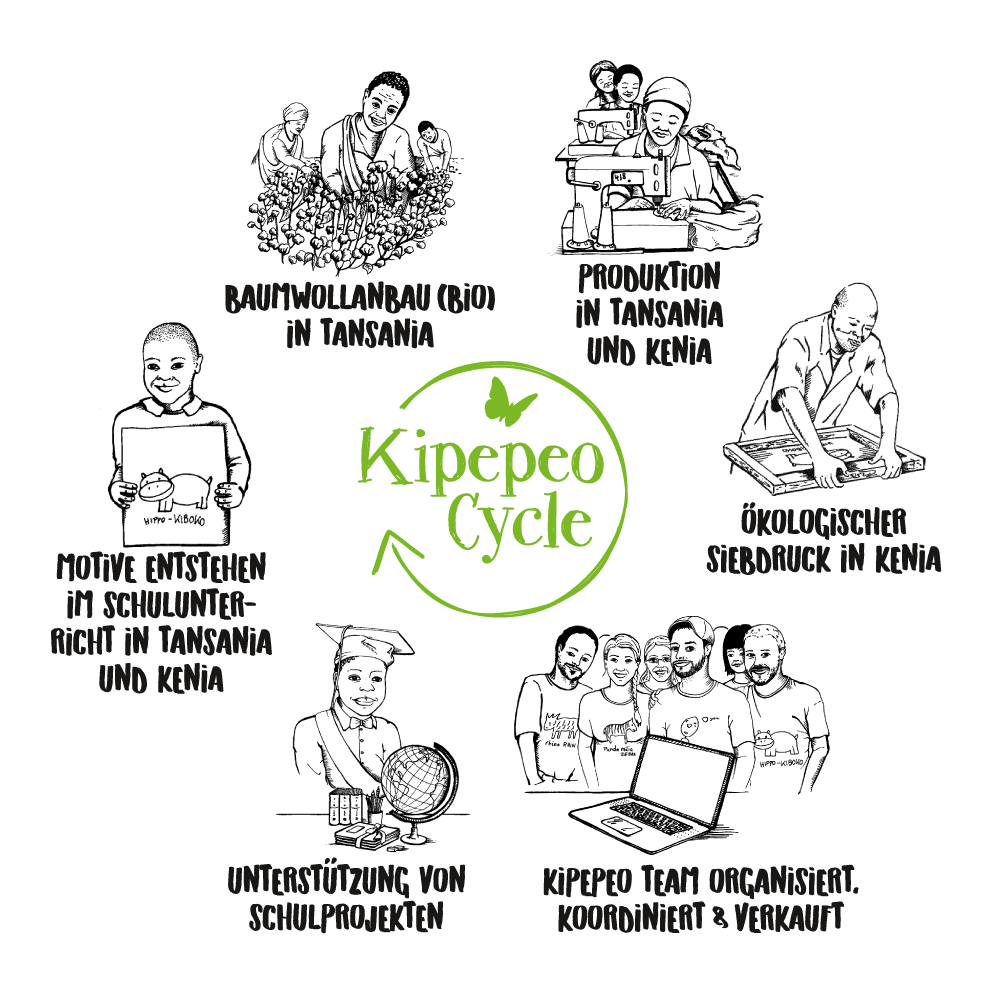 The manufacturing of all Kipepeo products, starting from the cultivation of organic cotton to the finished garment, takes place locally in Tanzania and Kenya.
This creates a holistic cycle based on fundamental principles of fairness, transparency and sustainability and, through an economic approach, supports social projects in East Africa.