Productinfos: Material:
180 GSM Single Jersey
100% Baumwolle (Bio) aus Tansania
Hergestellt und bedruckt in Kenia
LOVE YOU Men Shirt Black
Jetzt ist endgültig Schluss mit einem Schrank voller Nichtsanzuziehen. Denn ein Shirt von Kipepeo hat nicht nur ein einzigartiges Design, es hat auch eine besondere Geschichte zu erzählen. Die Motive auf unseren Shirts entstehen nämlich während des regulären Schulalltags in unseren Partnerschulen in Tansania und Kenia. Die Zeichnungen, die die SchülerInnen während des Unterrichts malen, finden ihren Weg per ökologischem Siebdruck auf unsere Kipepeo-Shirts und schlussendlich in deinen Warenkorb. Alle unsere Produkte werden übrigens bei Familienunternehmen in Tansania und Kenia aus 100% Bio-Baumwolle hergestellt und bedruckt. Die Produktion garantiert somit faire Löhne, sichere Arbeitsplätze und die Verkaufserlöse unterstützen unsere Schulprojekte vor Ort. Egal also, für welches unserer Shirts du dich entscheidest – Nachhaltigkeit steht dir in jedem Fall!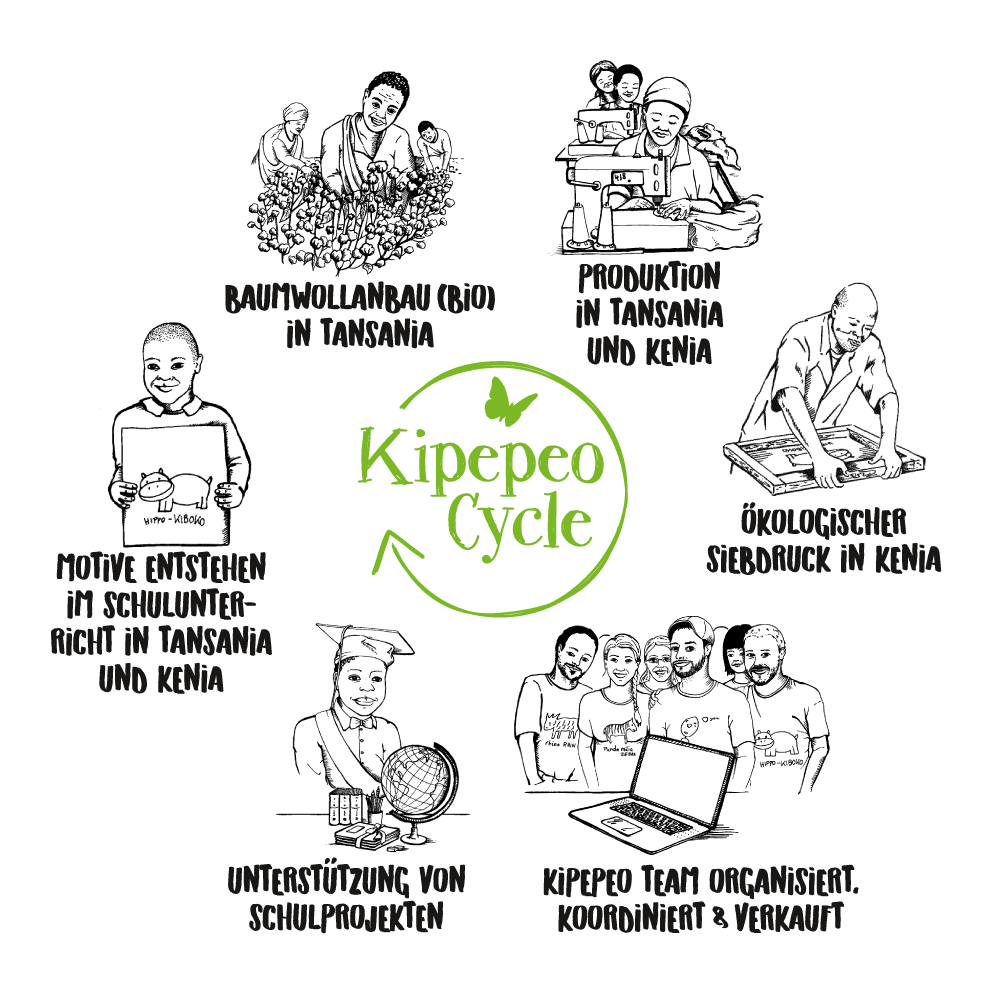 The manufacturing of all Kipepeo products, starting from the cultivation of organic cotton to the finished garment, takes place locally in Tanzania and Kenya.
This creates a holistic cycle based on fundamental principles of fairness, transparency and sustainability and, through an economic approach, supports social projects in East Africa.