Productinfos: Contains:
Long-sleeved baby body WANYAMA
Baby bib WANYAMA
Bath towel WANYAMA with hood 80x80 cm
greeting card
Kipepeo information brochure
WANYAMA Babybox
The perfect gift for new parents - the Kipepeo baby box! This high-quality, printed gift box contains a Kipepeo baby body "Wanyama", a baby bib "Wanyama" and a cozy bath towel "Wanyama" with a hood in 80x80 cm, which is printed with all Kipepeo motifs. The enclosed greeting card can be personalized with your personal congratulations on the birth. We will be happy to fill out the card for you if you send us the desired text! Simply use the "Just ask us by email" button.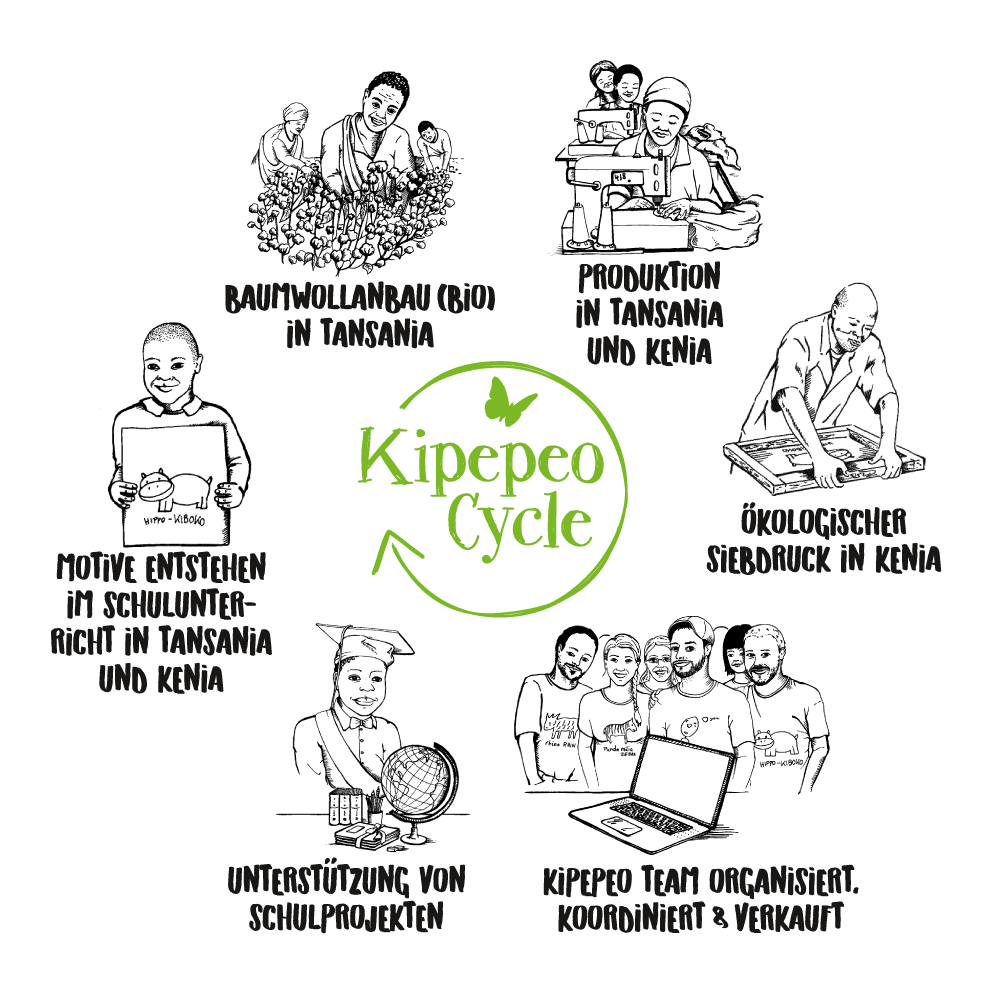 The manufacturing of all Kipepeo products, starting from the cultivation of organic cotton to the finished garment, takes place locally in Tanzania and Kenya.
This creates a holistic cycle based on fundamental principles of fairness, transparency and sustainability and, through an economic approach, supports social projects in East Africa.