Productinfos: Material: 220 GSM Rib Jersey
100% cotton (organic) from Tanzania
Handmade and printed in Kenya

NYANI Babybody White
Weil die Kleinsten ihre Kleidung vor die größte Herausforderung stellen. Ob auf zwei flinken Beinen oder allen Vieren: Produkte für Kinder und Babys müssen nicht nur schön sein, sondern auch robust und bequem. Unsere Kipepeo Kinder- und Babybekleidung erfüllt beides. Dieses Shirt mit großem Brustmotiv erzählt Geschichten vom Schulalltag in Tansania und Kenia, denn dort ist das Motiv als eine kleine Zeichnung im Schulheft eines Schulkindes während des Unterrichts entstanden. Natürlich wurde für die Herstellung des dicken Baumwollstoffs Bio-Baumwolle von lokalen FarmerInnen verwendet und auch die Herstellung und das Bedrucken des Shirts erfolgt bei Familienbetrieben in Tansania und Kenia.Somit meistert dieses Shirt nicht nur die Herausforderungen der Kleinsten in deren Alltag, sondern auch unsere Anforderungen bei der fairen und nachhaltigen Herstellung von Kinderbekleidung auf allen Ebenen mit Bravour!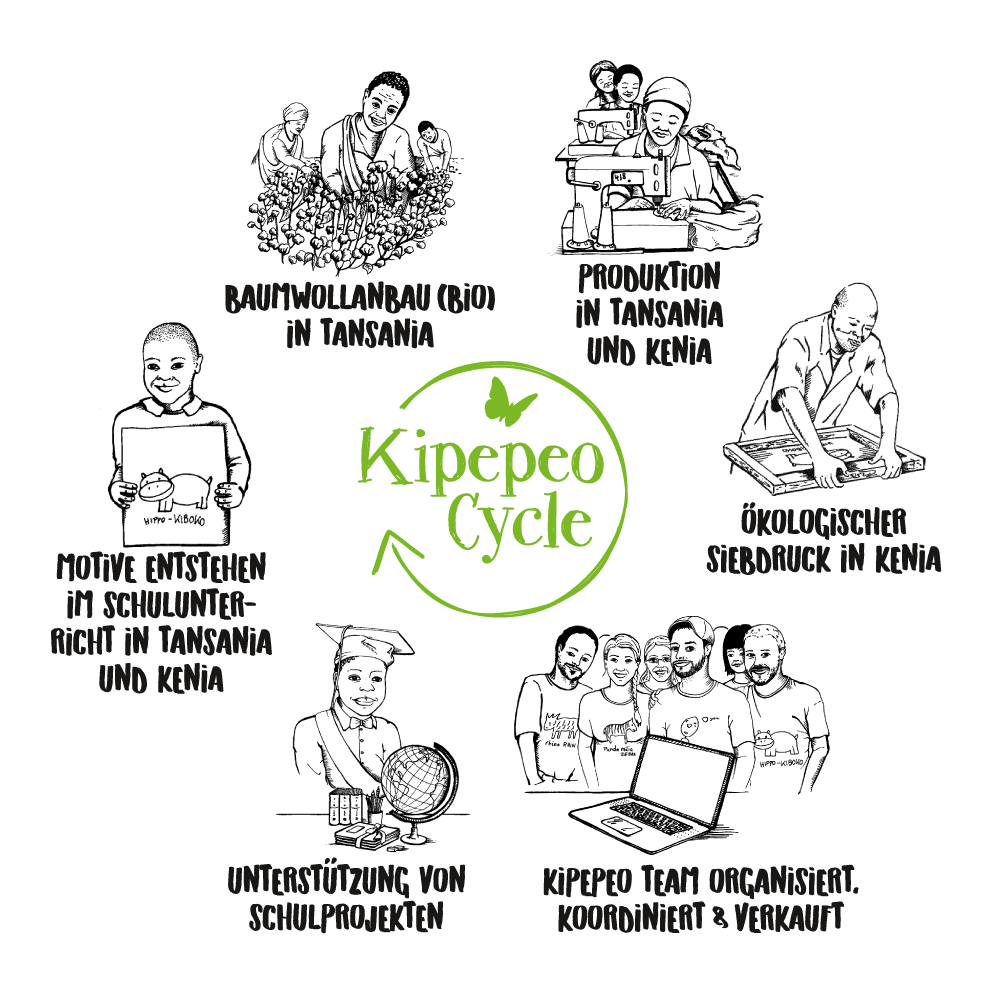 The manufacturing of all Kipepeo products, starting from the cultivation of organic cotton to the finished garment, takes place locally in Tanzania and Kenya.
This creates a holistic cycle based on fundamental principles of fairness, transparency and sustainability and, through an economic approach, supports social projects in East Africa.