Babyschuhe Kitenge Blue oder Pink Tribal
Productcolor:
Schwarz/Blau
Productinfos: Hergestellt aus Recycelten Kitenge Stoffen.
Warmes Innenfutter, weiche Sohle.
100% Hergestellt in Kenia
Babyschuhe Kitenge Blue oder Pink Tribal
Die wahrscheinlich beliebtesten Schuhe Kenias sind nun auch für die kleinen Kipepeo-Freunde erhältlich!
Kitu Kali ("Hot Stuff" auf Swahili) produzieren handgefertigte Babyschuhe in Nairobi, Kenia aus Recycelten Kitenge-Stoffen in kleinen Chargen. Kein Paar ist genau gleich, Jeder Schuh ein kleines Unikat! Mehr über Kitu Kali erfahrt ihr hier.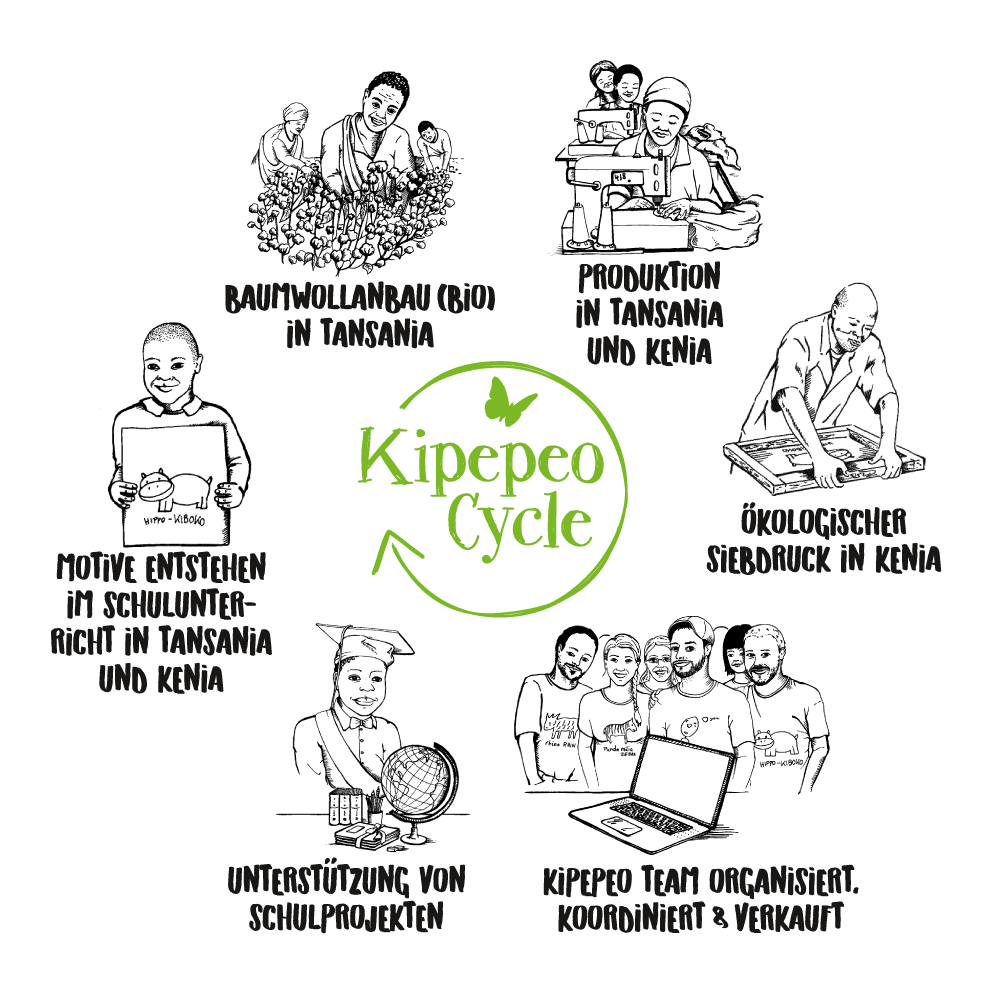 The manufacturing of all Kipepeo products, starting from the cultivation of organic cotton to the finished garment, takes place locally in Tanzania and Kenya.
This creates a holistic cycle based on fundamental principles of fairness, transparency and sustainability and, through an economic approach, supports social projects in East Africa.