Productinfos: 220 GSM Interlock
100% cotton (organic) from Tanzania
Handmade and printed in Tanzania


This product is currently not available.
WANYAMA Baby Towel White
Would you like a little more? Yes absolutely! For all parents and children who simply cannot get enough of our designs, we are sending this design into the running: a Baby Towel, completely wrapped in the unique drawings of the students from Tanzania and Kenya. These drawings are created on our partner projects as part of natural history lessons. While the children learn and paint at school, our Baby towels are made in local family businesses not far away and refined using ecological screen printing. And so from family to family - you know what is important. You have to stick together and support one another. That is why the proceeds from the sale of this special Baby towel support the schools where the drawings were made and guarantee secure jobs at our partner companies. Kipepeo, a real family bond.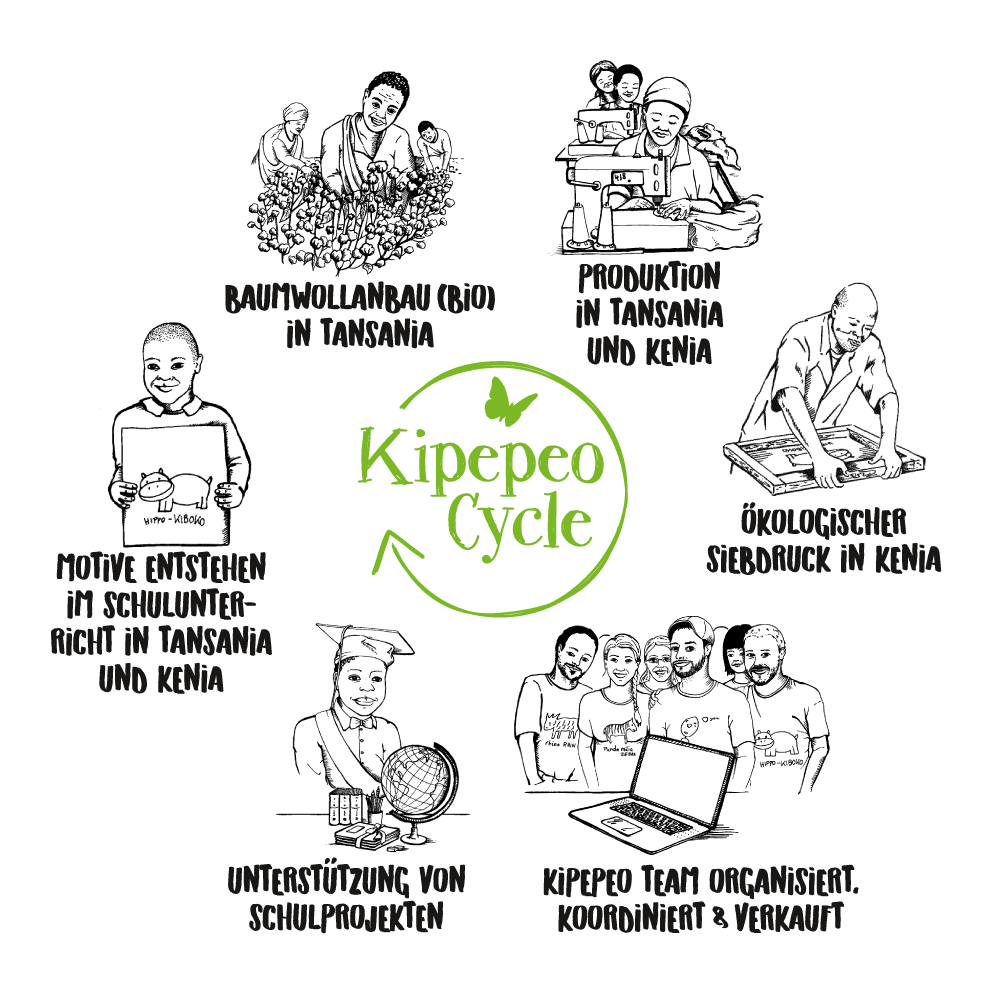 The manufacturing of all Kipepeo products, starting from the cultivation of organic cotton to the finished garment, takes place locally in Tanzania and Kenya.
This creates a holistic cycle based on fundamental principles of fairness, transparency and sustainability and, through an economic approach, supports social projects in East Africa.