Mund- und Nasenmaske V5 für Kinder
This product is currently not available.
Mund- und Nasenmaske V5 für Kinder
In Zeiten der COVID19 Pandemie trifft es kleine Unternehmen wirtschaftlich besonders hart. Auch in Kenias Hauptstadt Nairobi mussten kleine Geschäfte schließen, wodurch das oftmals einzige Einkommen für Familien von Näherinnen und Nähern weggebrochen ist.

Wir haben uns somit mit einigen lokalen Schneidereien zusammengetan, um diese durch die Abnahme von Mund- und Nasenmasken zu unterstützen und um hochwertige, individuelle Masken anbieten zu können.

Aus hygienischen Gründen sind Mund- und Nasenmasken vom Umtausch ausgeschlossen.

Hinweis: es handelt sich hier um keine medizinischen Mund-Nasen-Masken.

Versandkostenfreie Lieferung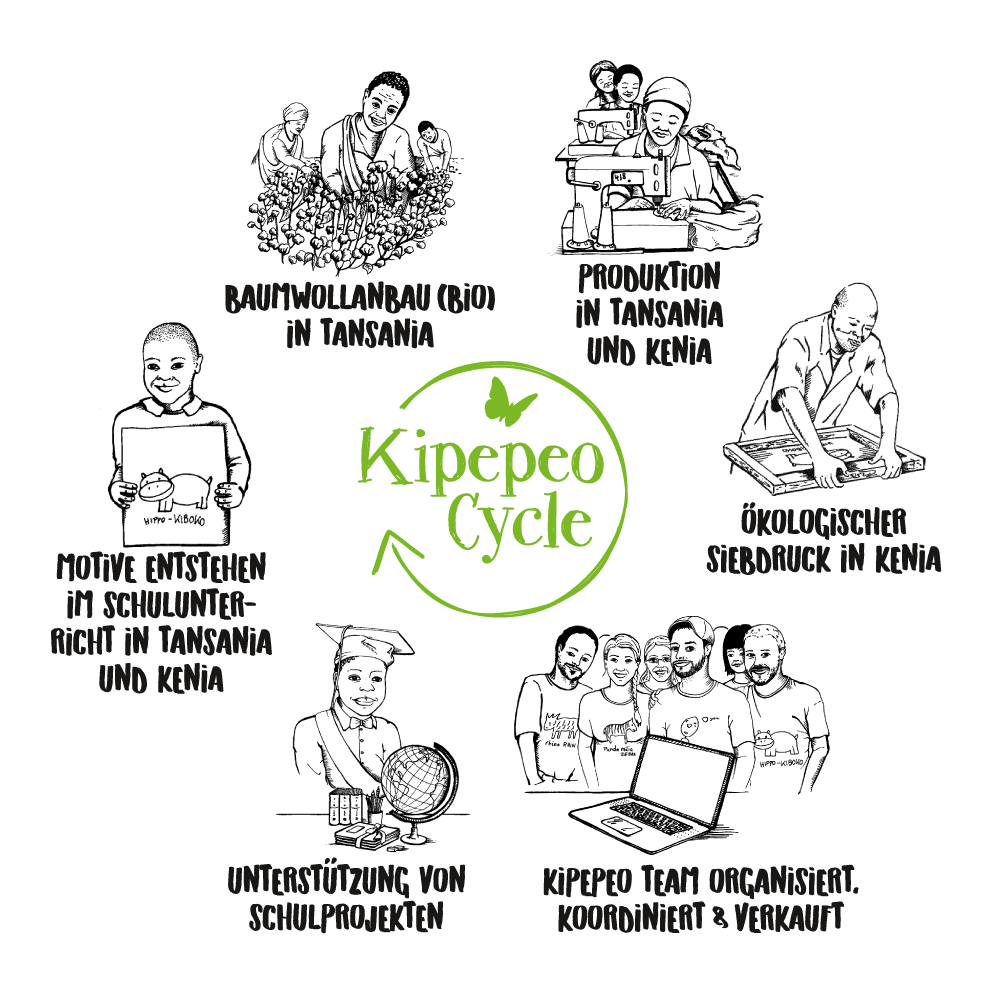 The manufacturing of all Kipepeo products, starting from the cultivation of organic cotton to the finished garment, takes place locally in Tanzania and Kenya.
This creates a holistic cycle based on fundamental principles of fairness, transparency and sustainability and, through an economic approach, supports social projects in East Africa.