ZEBRA Männer Shirt Schwarz
ZEBRA Männer Shirt Schwarz
Dieses besondere Kipepeo- Shirt wurde mit viel Sorgfalt aus Bio-Baumwolle in Tansania hergestellt und im Siebdruckverfahren bedruckt. Die Motive wurden im Rahmen des Schulunterrichts von SchülerInnen des "Songa Mbele na Masomo" Children center in Nairobi gezeichnet. Mit dem Kauf dieses Shirts unterstützt du dieses einzigartige Projekt in den Mkuru Slums in Nairobi. So kann Kipepeo Schulgebühren bezahlen und neue Schulgebäude errichten. Eine Übersicht über alle unsere Projekte findest Du hier.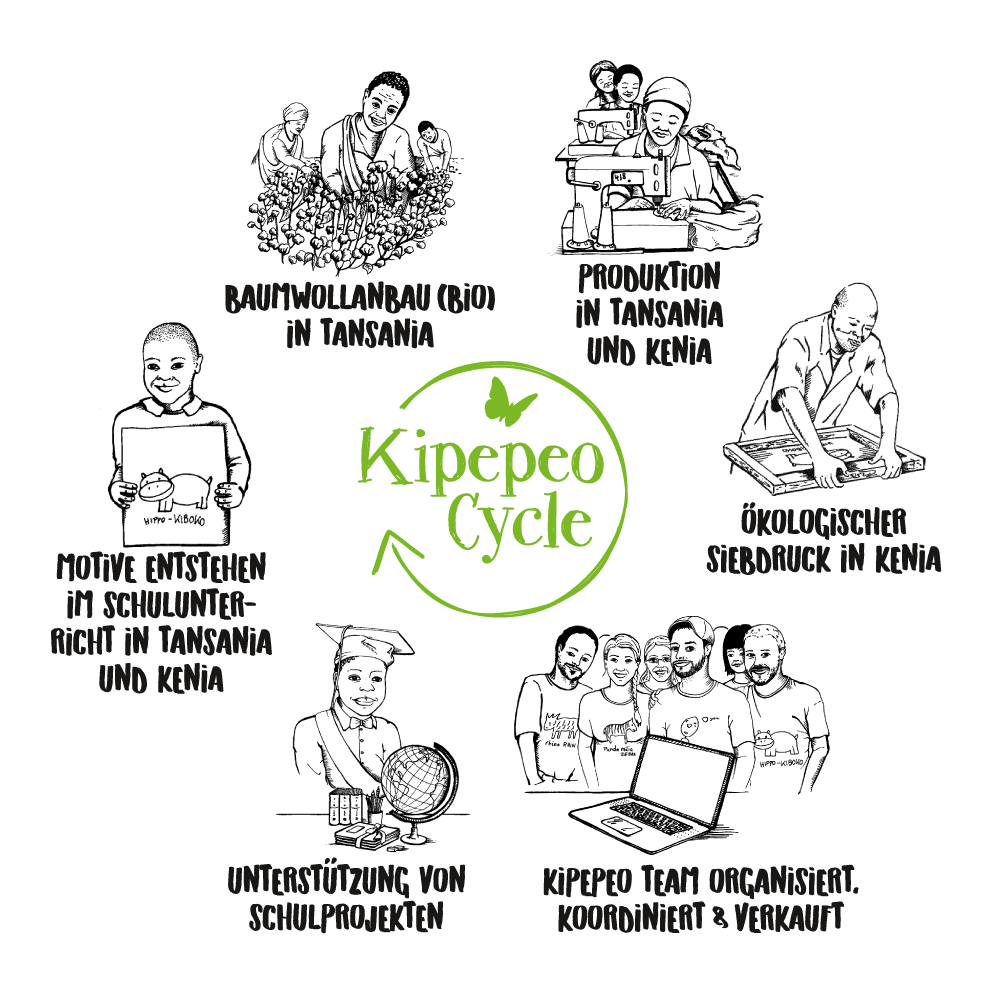 The manufacturing of all Kipepeo products, starting from the cultivation of organic cotton to the finished garment, takes place locally in Tanzania and Kenya.
This creates a holistic cycle based on fundamental principles of fairness, transparency and sustainability and, through an economic approach, supports social projects in East Africa.